Didgeridoo Workshops for Schools
Inspire   Nurture   Transform
Program Benefits at a Glance
100% achievable goal—everyone finishes

Building self esteem and confidence

No wood working skills needed

Fostering an environment for positive life choices

Creating cultural bridges

Creation of a focal point for a broader cultural journey

Growing courage and solidarity
Practical skills learned with a tangible result

Outdoor healthy learning environment

Incentive potential for fostering positive student cooperation and behaviour

No workshops or tools needed—everything supplied

Provides effective bonding environment for students, educators and community
Tangible Skills With a Physical Result
The 'Didge in a Day' program was developed to provide students with a 'hands on' and 'fun' learning experience. Participants are given an authentic termite hollowed 'blank' didgeridoo and in the process create their own instrument within the one day workshop. All the tools and materials are provided, and at the end of the day, students get to keep their own newly made didgeridoo. Equally important, the knowledge and experience is theirs, to keep forever.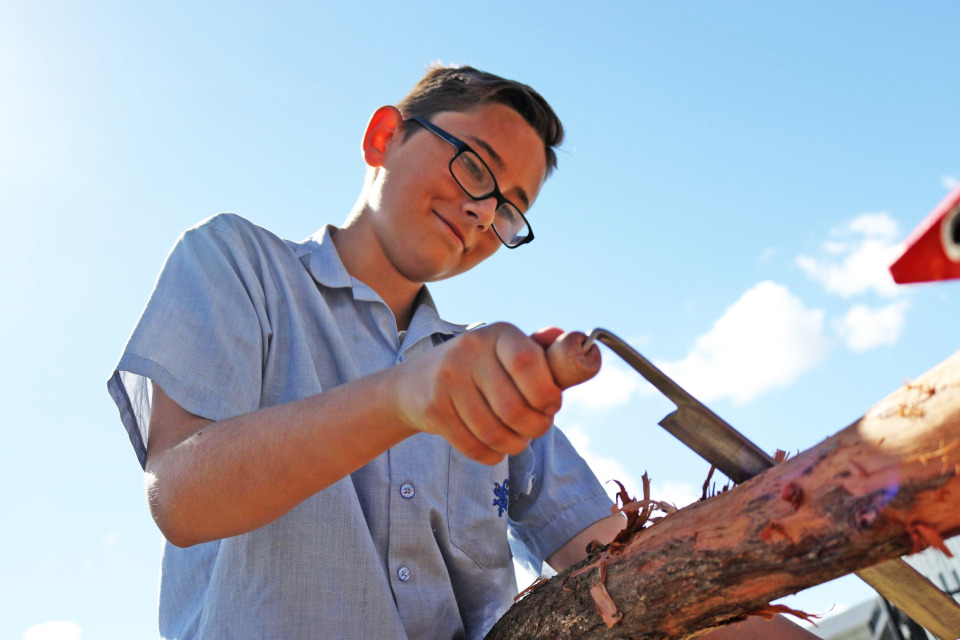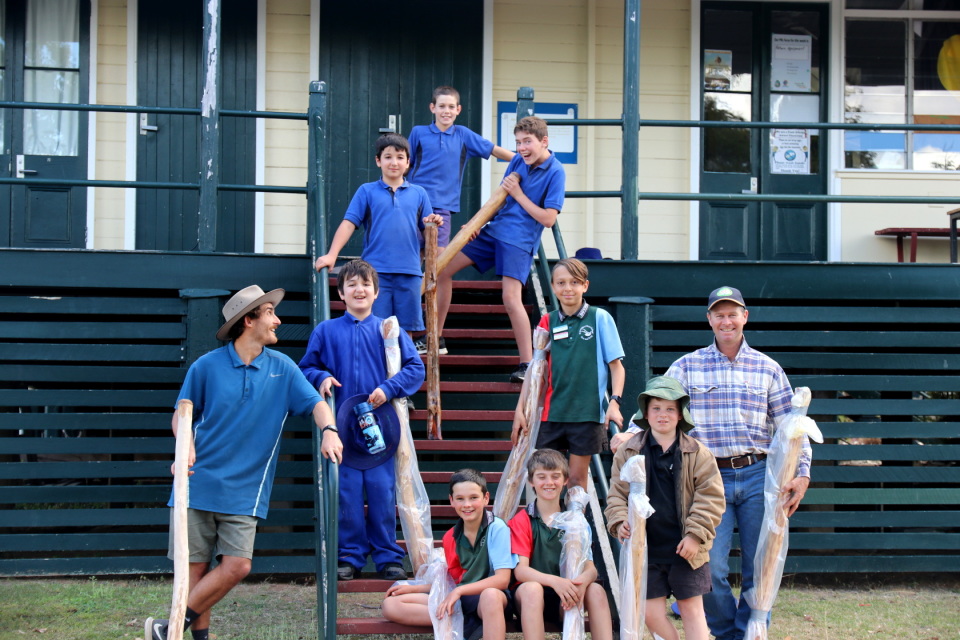 Designed to be Easy—Everyone Finishes
Didge in a Day is designed to be easy for anyone from year 5 and above to participate successfully in. We also find that younger children love the program and finish with the assistance of an adult. No wood working skills are required, and all training is provided on the day.
Cost
Cost per person is $285. This includes coaching, materials, tools, consumables and the didgeridoo.
Added to this is a one off cost for travel and accommodation, which varies depending on your distance from the Mid North Coast and the number of programs being run.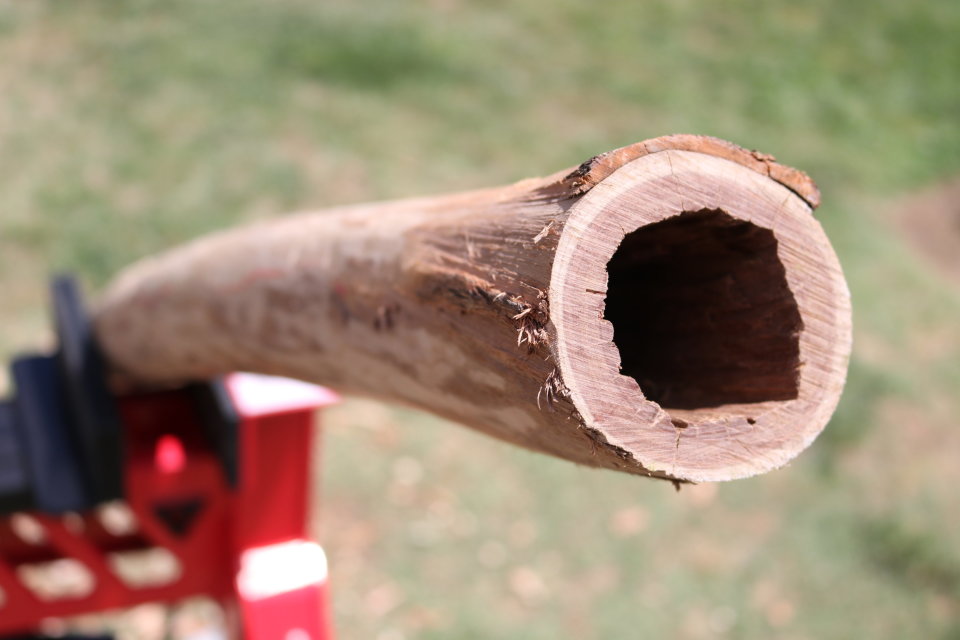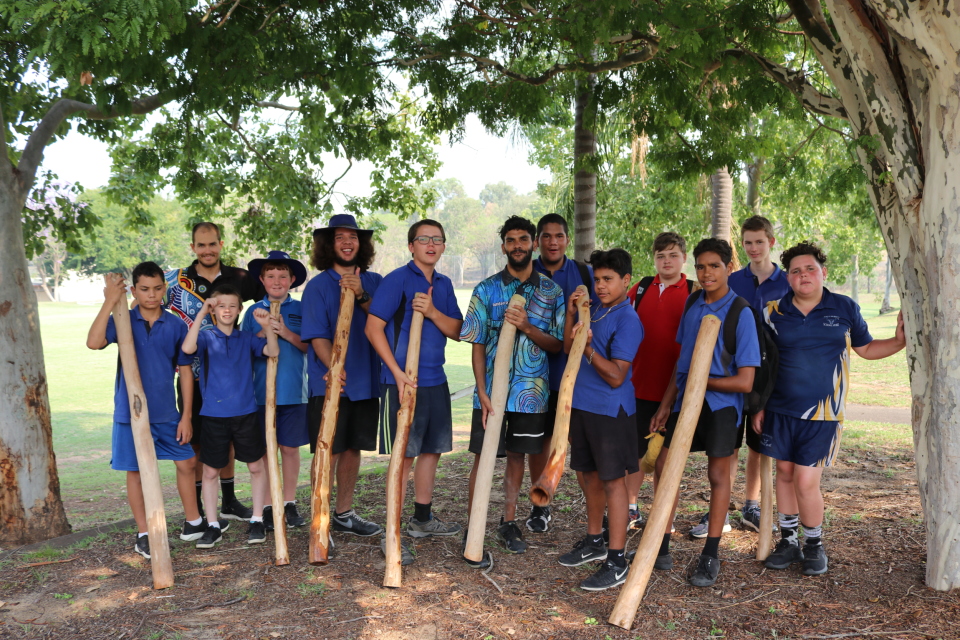 Group Size
We are able to cater for up to 20 people per workshop, however we have found that around 12 participants per workshop makes the experience more memorable and personal for each member of the group.
Venue
We come to you. The workshop can be run outdoors without power, or any fixed workshop equipment such as vices, benches, power tools, etc. Unless weather is unsuitable, no premises are required. The health benefits for an open learning environment also provides a positive reason to run it outdoors whenever possible.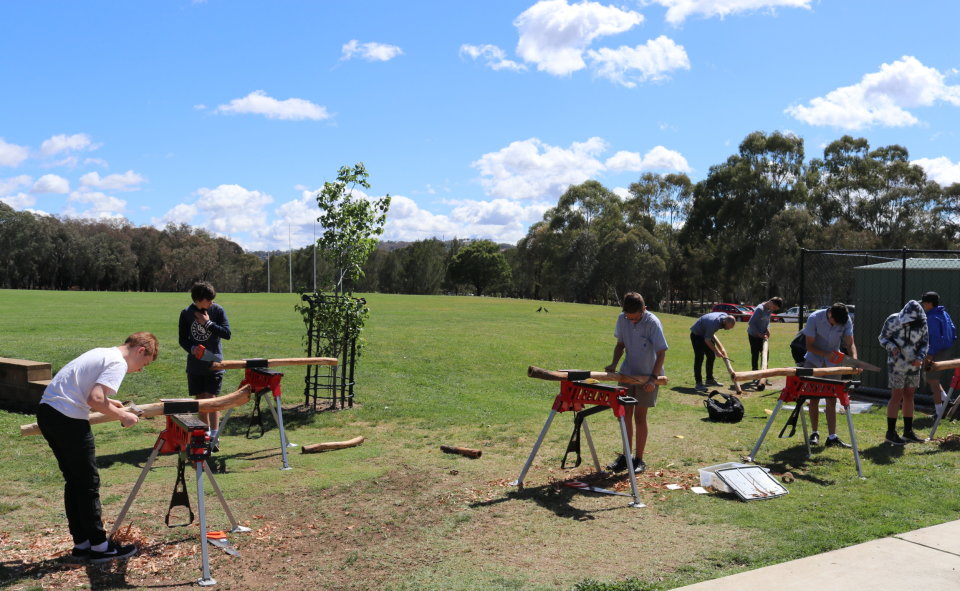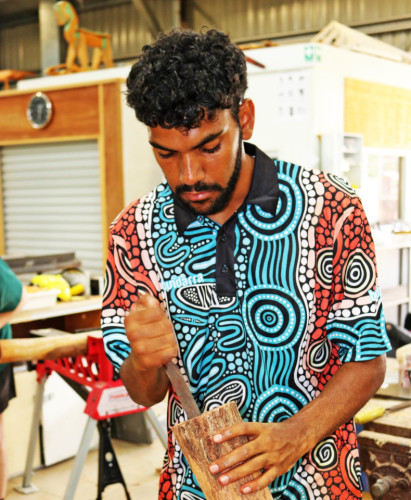 Cultural Considerations
As a rule, this workshop caters to males only due to the cultural norms relating to this activity. We also encourage all potential customers to consult with local Elders and parents in regards to the running of these workshops in their area and explore how the program can be leveraged to further deepen solidarity, self esteem and reconciliation. We desire to show respect for and give support to all local Indigenous Australian peoples. We are also happy to answer questions and consider any suggestions that may arise.
Program Overview
Working With Children Check
Current Working With Children check number: WWC0031271E.
Public Liability Insurance
Please view our PLI Certificate below.
Risk Assessment
Please view the Risk Assessment below.